Consejería e Información Para Adolescentes
WOAR ofrece servicios gratuitos de consejería a adolescentes que han experimentado violencia sexual: agresión sexual, violación/violación en citas, incesto y abuso sexual infantil.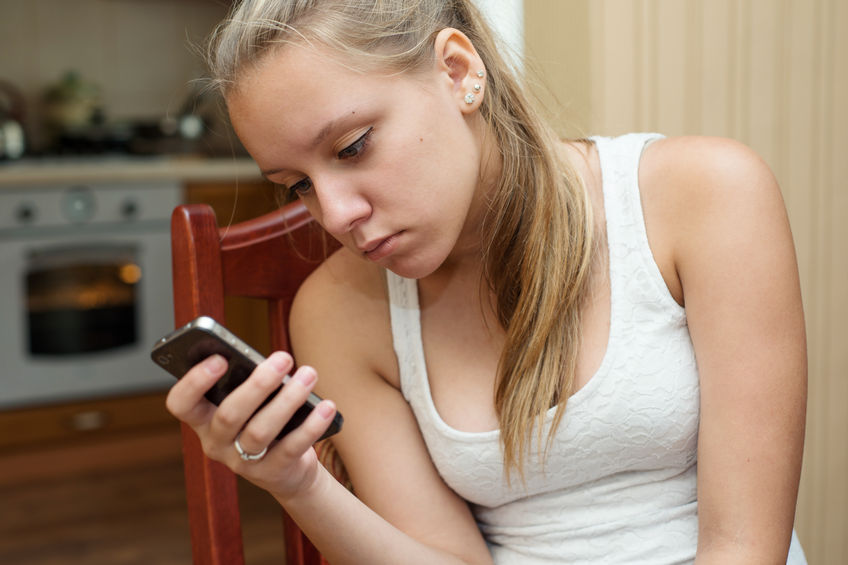 At WOAR, our specially trained Master's level Counselors provide 1:1 trauma-focused counseling that  addresses the sexual abuse, its effects in day-to-day living and relationships, and strategies for getting better. The sessions are usually 50 minutes to 1 hour once a week.  Sometimes we provide teen groups that explore the same themes, but in a setting that adds the support and shared experiences of peers who have been through similar situations.
Please call the Hotline (215-985-3333)
for information about sexual violence, to learn more about WOAR's services, and to sign up for counseling services.
Facts about Sexual Assault
¿Qué es la violencia sexual?
La violencia sexual ocurre cuando alguien no da su consentimiento. Es un delito e incluye actos diferentes, como violación, incesto, abuso sexual infantil, abuso ritual, violación en citas, estupro y acoso sexual. Las personas que cometen estos actos desean controlar, avergonzar y lastimar a alguien más.
¿Qué es el consentimiento?
No escuchar un "no", no es lo mismo que escuchar un "sí". Consentimiento significa que las dos personas involucradas den y reciban un "sí". ¡Asegúrate de que ambos estén en la misma página y obtener el consentimiento siempre!
¿Qué es estupro?
En Pennsylvania, si ocurre una actividad sexual entre una persona menor de 16 años y otra persona que es 4 años mayor, eso es estupro.  Protégete a ti mismo y al equilibrio de poder en tu relación.  Conoce las leyes.
¿Soy el único?
No, no estás solo: 44% de los sobrevivientes de violencia sexual son menores de 18 años.  Nunca es tu culpa.  Los niños y los adolescentes dependen de otras personas que son parte de su vida para recibir apoyo y seguridad. 1 de cada 4 niñas y 1 de cada 7 niños serán víctimas de abuso sexual antes de cumplir 17 años. La violencia sexual le puede ocurrir a cualquiera, sin importar el género, edad, raza/grupo étnico, capacidad, apariencia u orientación sexual.
¿Qué hago si un amigo o amiga me lo cuenta?
Créele a tu amigo o amiga y escucha, dile que no fue su culpa.  Aunque no haya lesiones visibles, la atención médica es importante.  Comunícate con la Línea de ayuda de WOAR para obtener más información sobre las opciones, y deja que la persona decida qué hacer.
¿Qué pasa si la persona que me agredió es mi novio o novia?
La violencia sexual puede ocurrir en una relación romántica o en una cita.  Las parejas abusivas a veces usan drogas o alcohol para forzar una relación sexual no deseada. En una relación LGBTQ, la pareja abusiva puede pedirte que realices ciertos actos sexuales para "probar" que eres LGBTQ o decirte que estos comportamientos abusivos son normales en una relación LGBTQ. La pareja abusiva también puede amenazar con divulgar tu orientación sexual a otras personas que no quieres que lo sepan.
¿Qué pasa si la persona que me agredió lo hizo porque me identifico como LGBTQ?
Las personas lesbianas, homosexuales, bisexuales, transexuales, género variante, indefinidas, intergénero o en general personas de género no conformista a veces son atacadas por su identidad sexual.   Los jóvenes LGBTQ experimentan el doble de los índices de violencia sexual antes de los 12 años de edad.  Los adolescentes que empiezan manifestar su sexualidad pueden experimentar hostigamiento.  La violencia sexual motivada por odio puede dificultar que expreses tus sentimientos sobre la agresión. Debes saber que no estás solo y que hay recursos en WOAR y en Philadelphia disponibles para que recibas apoyo e información.
¿Cómo puedo estar a salvo en Internet?
Ten cuidado de no poner información detallada sobre ti en línea, incluyendo fotografías, el nombre y actividades de tu escuela y tu información de contacto.  No sabes quién puede tener acceso a tu información.  Más importante, nunca te reúnas en persona con alguien que hayas conocido en línea.  No sabes quién puede ser esa persona realmente.