WOARRIOR Walk: Stepping Out Against Sexual Violence
A virtual, outdoors fundraising event to band together as a community, to ease any stress from quarantine and civil unrest by staying active, and walking out to support an end to sexual violence.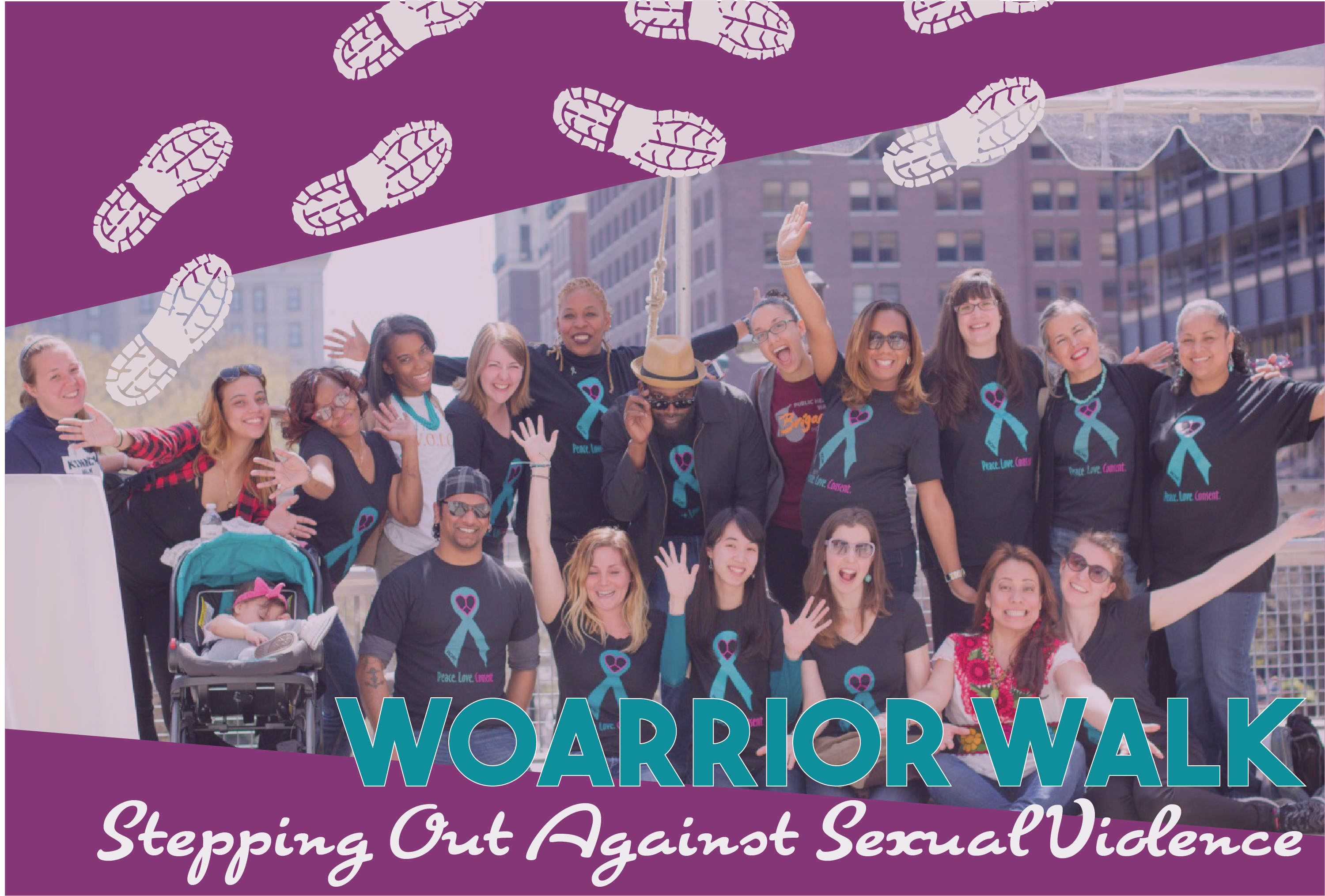 During these unprecedented times, WOAR is here to stand with our survivors. Between the months of mid-March until today, Philadelphia has been dealing with a silent epidemic of sexual violence interwoven into the fabric of a pandemic and civil unrest. Many survivors have been silenced and cannot access the help they desperately need. #WOARRIORS are suffering in silence and we need to act. WOAR is stepping out against sexual violence and we are asking you to participate!
We're helping ease any stress, anxiety, and depression by getting outside and staying active while letting our communities know we're rallying together for change. Whether you're running 3miles in the morning or biking around your neighborhood after dinner, get out there, social distance, raise awareness and funds to end sexual violence! Tag us in your photos along the way to show us you're doing your part.
We're asking you to:
Visit our team page at https://bit.ly/33l1DRm  to create your own personal fundraising page, edit it, and share it.
Spread the word on social media to have this virtual WOARRIOR Walk make a huge impact. Your community can share & donate to your personal fundraising page or the overall WOARRIOR Walk fundraising page.
Now more than ever we need to feel connected. And, right now more than ever, WOAR needs us to help them make it through these times so that they can continue to provide the support and services to our #WOARRIORS. Together, we can do this!
*A minimum of $70 needs to be raised/donated to each personal fundraising page to receive both the WOAR magnet + mask. Qualify for these prizes by September 13th and receive these items in the mail before our virtual walk! Registrations/donations will still be accepted until 9/30, with remaining prizes to participants mailed out during the first week of October.  
If you have any questions about our virtual walk, please email development@woar.org or call 215.847.1894. Donations to the walk can be mailed to our office also with ATTN: WOARRIOR Walk.
September 26, 2020
ANYTIME + ANYWHERE