Come and celebrate Women Organized Against Rape's Bridge of Courage Award recipients and the NEW Carole Johnson Humanitarian Award recipient at the Kimpton Hotel Monaco Philadelphia on April 10th, 2018.
WOAR's Bridge of Courage event honors people committed to our mission of eliminating sexual violence in our community.
The year's Bridge of Courage event will be led by Mistress of Ceremonies and 2017 Bridge Of Courage Recipient, Ronnie Polaneczky. Ms. Polaneczky has been a journalist for 30 years and currently is a Metro columnist at the Daily News and the Philadelphia Inquirer, where she has won numerous journalism awards for listening to the city she loves and telling its stories in ways that get to the heart of who we are.
WOAR will be honoring: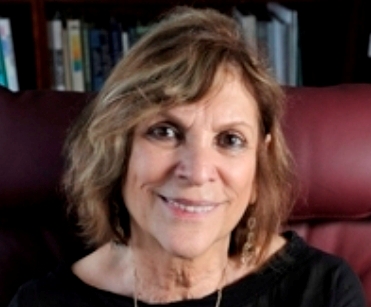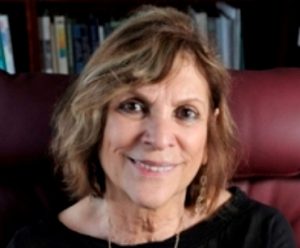 Dr. Edna Foa, PhD
Dr. Foa is a professor at the Medical College of Pennsylvania and Hahnemann University and director of the Center for the Treatment and Study of Anxiety. Dr. Foa is an internationally renowned authority on the psychopathology and treatment of anxiety. Her commitment to delineating etiological frameworks and targeted treatment has been highly influential. She is one of the leading experts in the areas of obsessive-compulsive disorder (OCD) and phobias.
Dr. Foa developed a therapy, prolonged exposure therapy, to treat post-traumatic stress disorder. Prolonged exposure therapy involves recounting the trauma and is for adult victims of sexual assault. The program she developed for rape victims is considered the most effective therapy for post-trauma sequelae.[su_spacer size="30″]
2018 Bridge of Courage Award recipients:
Yasmine Mustafa and Anthony Gold
Yasmine and Anthony from ROAR for Good, created Athena. Athena is part of ROAR's mission to help make the world a safer place, one where anyone can live their life boldly. Athena is a personal alarm as well as a fashionable piece of safety jewelry for anyone who wants some extra piece of mind. Athena can alert friends and loved ones of your location at any given time which can help to reduce the risk of assaults.
Shea Rhodes
Shea M. Rhodes, Esq. has dedicated her career to combating violence against women, protecting the rights of those who are oppressed or exploited, and championing human rights. She is the statewide legal expert on Pennsylvania laws related to sex trafficking and commercial sexual exploitation. As the Co-Founder and Director of the Institute to Address Commercial Sexual Exploitation. Ms. Rhodes works with and on behalf of victims and survivors of commercial sexual exploitation and human trafficking.
We invite you to come celebrate the men and women who have committed themselves to eliminating all forms of sexual violence.
Click here to purchase your Bridge of Courage tickets today!