Because of donations like yours all WOAR services are FREE. Please join us in eliminating sexual violence in our lifetime. Your donations are critical to the support and healing of victims and survivors of sexual violence. No donation is too small or too large.
"It helps me so much just to talk about what happened to me…to get some of this off of my chest."

– Survivor of sexual assault
Giving to WOAR Helps Survivors of Sexual Assault
* All donations are tax-deductible.
United Way
Donor Choice # 218
Donate by Mail
Please make checks payable to WOAR.
Mail to: WOAR, 1617 John F. Kennedy Blvd, Suite 800, Philadelphia, PA 19103
"I never knew that other people react the way I do to being raped! I feel less alone in the world."

– Survivor of sexual assault
How Your Donations Help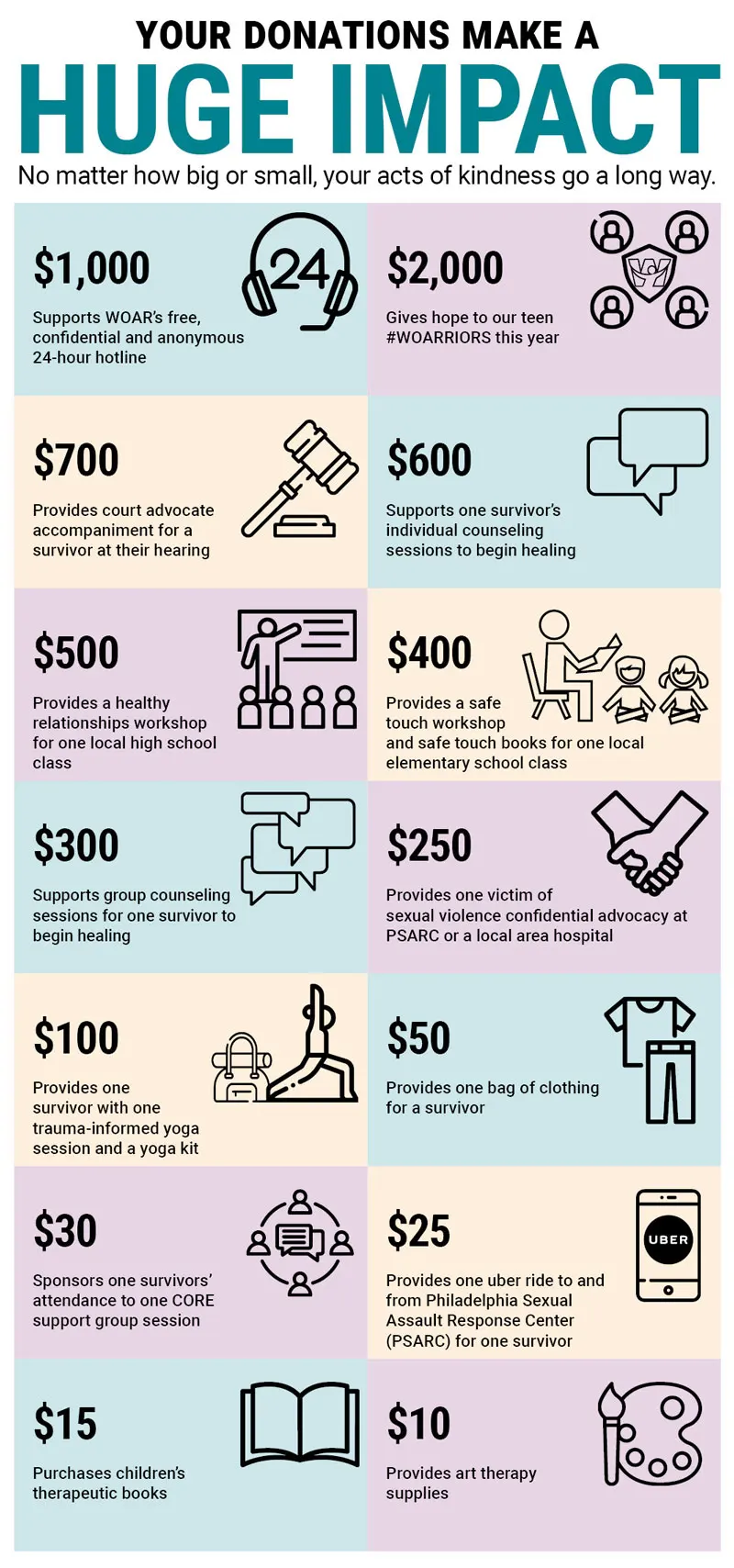 Thank you for supporting victims and survivors of sexual assault!