WOAR is pleased to announce Yasmine Mustafa and Anthony Gold, co-founders of ROAR for Good as recipients of the 2018 Bridge of Courage Award.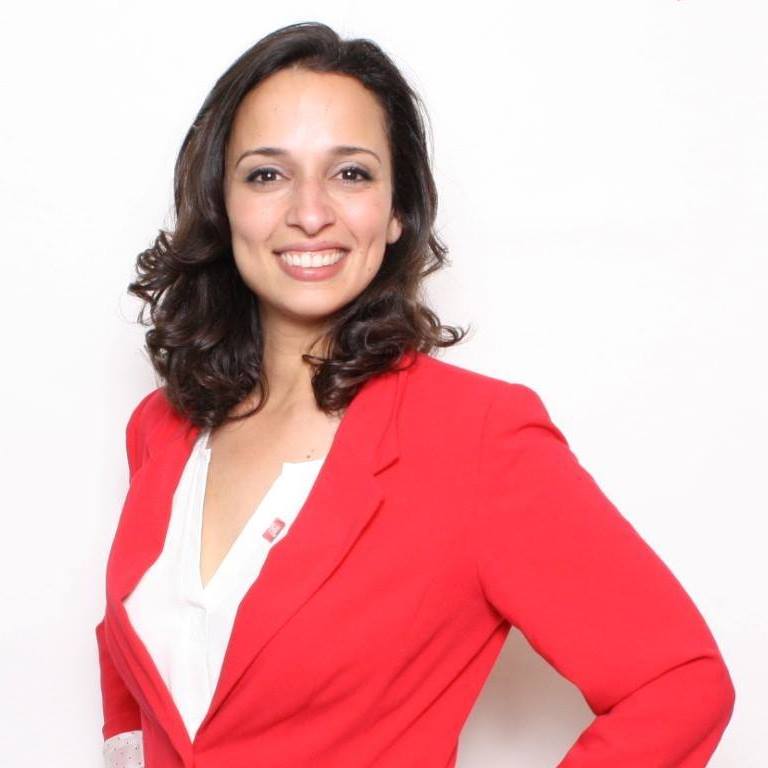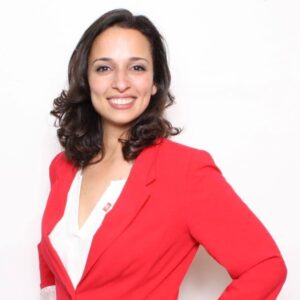 Yasmine Mustafa is a social entrepreneur fueled by a passion to leverage technology for good. She's the CEO of ROAR for Good, a certified B-corp aimed at reducing assaults against women using smart safety wearables and empathy education. Before that, she founded and sold her first company to a prominent content marketing firm in Silicon Valley.
Yasmine brought Girl Develop It to Philadelphia, a non-profit providing affordable opportunities for women interested in learning software development. In addition, she sits on the board of Coded by Kids, a non-profit organization committed to providing free tech education to inner-city youth.
Due to challenges she experienced migrating to the United States as a refugee and discovering she was undocumented, Yasmine is also a champion for immigrants. Her "Birth Lottery" TEDxPhiladelphia talk highlights the challenges (and opportunities) inherent in each life.
BBC selected Yasmine as one of its 100 Women of 2016 due to her work in empowering women. She was also recognized as Upstart 100's most dynamic people shaping business, Philadelphia Magazine's Top 20 Best Philadelphians, Philadelphia Business Journal's 2016 Tech Disruptors, Technologist of the Year by the Philly Geek Awards, and Innovator of the Year by Rad Girls. She is the recipient of the "Women of Courage" award from Lutheran Settlement House and "Visionary Leader" by the City of Philadelphia. Yasmine graduated summa cum laude from Temple University with a Business Management Degree.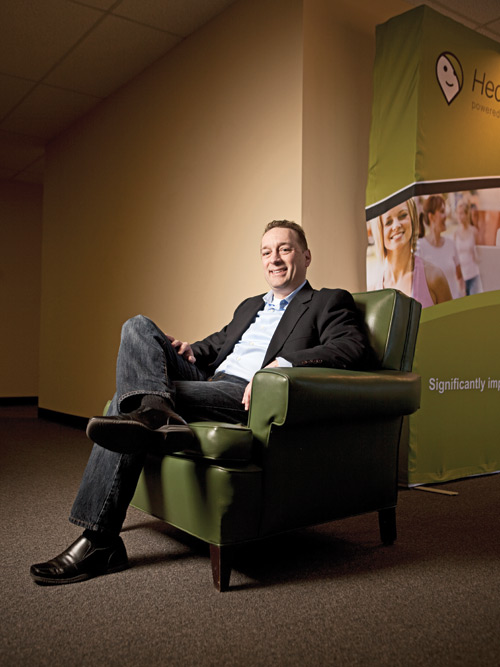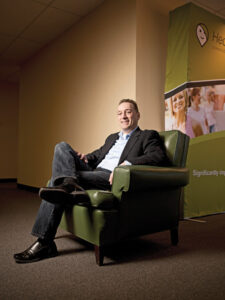 Anthony Gold is a social entrepreneur, advisor, and board member for several companies in the Philadelphia region – both for-profit and nonprofit. He began his career designing supercomputers for Unisys, then created an open-source software and services startup that was recognized as the "largest open source systems integrator in the world." Anthony was honored to be named one of the Top Leaders in Open Source Business by LinuxWorld magazine. He has eight patents around enterprise hardware and software design, and his ES7000 enterprise server was entered into the Guinness Book of World Records for hosting the largest number of online gamers.
He subsequently built and ran a healthcare company focused on connecting patients and caregivers to reduce the incidence of chronic disease, partnering with some of the top physicians in the world. To help drive an improved startup ecosystem in the Philadelphia suburbs, Anthony launched Liberty Valley Initiative, a non-profit for connecting entrepreneurs with mentors, resources, and investors. In his blog, Anthony's Desk, he shares life and business lessons for achieving goals and transforming society.
His latest co-venture is a wearable tech company called ROAR for Good focused on empowering women, reducing assaults, and addressing the underlying causes of violence. As part of ROAR, Anthony speaks and writes on topics including feminism and male allies in the business environment.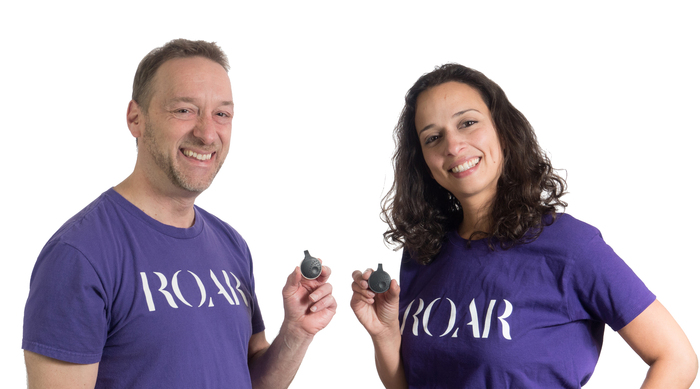 Yasmine and Anthony from ROAR for Good, created Athena. Athena is part of ROAR's mission to help make the world a safer place, one where anyone can live their life boldly. Athena is a personal alarm as well as a fashionable piece of safety jewelry for anyone who wants some extra piece of mind. Athena can alert friends and loved ones of your location at any given time which can help to reduce the risk of assaults.
Come and celebrate Women Organized Against Rape's Bridge of Courage Award recipient, Shea Rhodes at the Kimpton Hotel Monaco Philadelphia on April 10th, 2018.
Bridge of Courage Reception and Silent Auction honor those committed to WOAR's mission of eliminating sexual violence in our community.