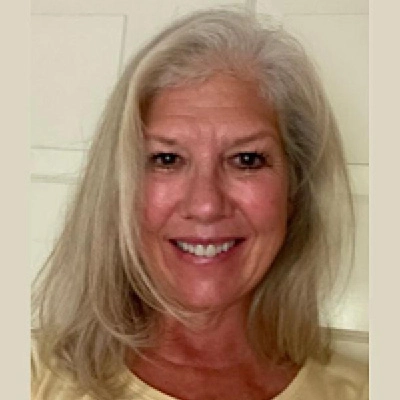 Elizabeth Van Nostrand, BA, JD
Elizabeth Van Nostrand is an associate professor in the Department of Health Services Administration and Policy. Van Nostrand is an expert in legal epidemiology—the study and application of law as an intervention to prevent disease and injury. Currently, she is leading a four-year study funded by the Centers for Disease Control and Prevention (CDC) that will identify impactful therapies, services and treatments offered to individuals arrested for drug misuse and their effect on morbidity (as measured by emergency department presentations, rearrest and EMS calls) and mortality.
Van Nostrand's interests include disaster preparedness research, developing new methods to prepare the public health workforce to respond to emergencies, and telehealth regulatory compliance. She is the co-author of three public health emergency law bench books for health departments in the District of Columbia, Louisiana, and Pennsylvania. Through a CDC-funded grant, Van Nostrand also created the Emergency Law Inventory (ELI), a public health informatics tool for volunteers engaged in disaster response. She received the National Partner Award from the Medical Reserve Corps (U.S. Department of Health and Human Services) and two awards from the University of Pittsburgh's Innovation Institute for the development of ELI. In 2022, Van Nostrand received a second grant from the CDC to update ELI's content.
In 2022, Van Nostrand received a grant from the Pennsylvania Department of Health to assess workforce needs and help create a workforce development plan.
Selected peer-reviewed presentations include:
"Why Aren't Mountain State Folks Getting the Shot? Health literacy, COVID-19, and Vaccination Rates in West Virginia Counties" (West Virginia College of Law Health in the Hills Symposium: February 2022)
"Improving the Resiliency of Public Health Systems to Mitigate the Forecasted Health Impacts of Climate Change" (IUCN Academy of Environmental Law Colloquium, Brisbane Australia: July 2022)
"Using a Mixed-Methods Design to Identify Services that Impact Non-Fatal and Fatal Overdose Events" (2022 Conference on Statistical Practice: February 2022)
Previously, Van Nostrand was an associate professor in the Department of Health Policy and Management at the University of Pittsburgh Graduate School of Public Health. While at Pitt, Van Nostrand was the department's vice chair for practice, director of the MPH and JD/MPH programs, and the interim director of the Center for Public Health Practice. She developed innovative courses and curricula, including Public Health Law, Health Law, Current Issues in Health Law, Health Policy, Population Health, and Law in Public Health Practice. Van Nostrand received three Craig Award nominations (Pitt Public Health's highest award for teaching) and a Delta Omega Honorary Society award (honorable mention) for curriculum development.
Van Nostrand is the former director and principal investigator of the Mid-Atlantic Regional Public Health Training Center (funded by the Health Resources and Services Administration). Under her directorship, the training center focused on public health informatics trainings and creating multidisciplinary training paradigms that integrate both public health and clinical care.