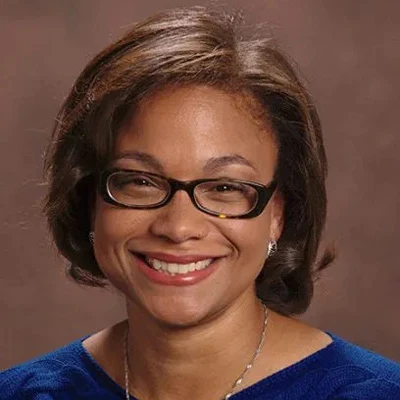 Florence Momplaisir, MD, MSHP
Florence Momplaisir, MD, MSHP is an early career physician scientist and Assistant Professor at the University of Pennsylvania in the Division of Infectious Diseases. Her clinical research focuses on improving postpartum retention and viral suppression of women living with HIV and on decreasing racial disparities in HIV prevalence among U.S. populations. Dr. Momplaisir was selected to be an HIV Prevention Trial Network (HPTN) Scholar and an International Maternal Pediatric Adolescent AIDS Clinical Trial Network (IMPAACT) Scholar. Using HPTN 037 data, she evaluated the association between individual, behavioral and network related factors and racial disparities in HIV prevalence among people who inject drugs (PWIDs). Using data from IMPAACT P1025, she evaluated the association between prenatal depressive symptoms and viral suppression at delivery and postpartum, and the mediating role of antiretroviral therapy adherence.
In addition to her research, Dr. Momplaisir actively advocates for the care of women living with HIV through her involvement regionally with the Philadelphia Department of Health's Fetal Infant Mortality Review and nationally with the Centers for Disease Control Elimination of Maternal Child Transmission of HIV Infection Stakeholders Group. She serves as an expert panel member in the Department of Health and Human Services Perinatal HIV treatment guidelines. She is currently serving as a PI for an R01 funded study, conducting a multi-site randomized clinical trial to test a peer-led behavioral intervention to improve postpartum viral suppression, with the goal of improving maternal viral suppression and maternal health. Dr. Momplaisir has extensive experience providing care for women with and at risk for HIV during pregnancy and the postpartum period.
Dr. Momplaisir's areas of expertise include community health workers, health care disparities, medication adherence, and social determinants of health.