On June 21, 2023, WOAR partnered with The Pyramid Club for a happy hour fundraiser that benefited our services called Cocktails for a Cause!
Cocktails for A Cause is a monthly series hosted by The Pyramid Club to promote and elevate the message of local non-profit organizations in Philadephia, like WOAR – Philadelphia Center Against Sexual Violence.
The Pyramid Club provided lite bites and hosted guests. 10% of the bar proceeds went directly to fund the services WOAR provides to victims of sexual violence.
We asked you to come out, invite your networks and show your support. Once again, you had our backs Philly! It was great to see staff, some of your families, friends, and so many familiar faces. It was even better to meet new supporters.
We hope you had a great time, and of course, enjoyed your cocktails 🍸🍹🍷🥂
During this exciting event, Diana Jackson, event coordinator, had the distinct pleasure of meeting Sarah Tremain. Sarah is a sustainable fashion designer and brand looking to provide high-quality, artistic-influenced clothing that also supports healing.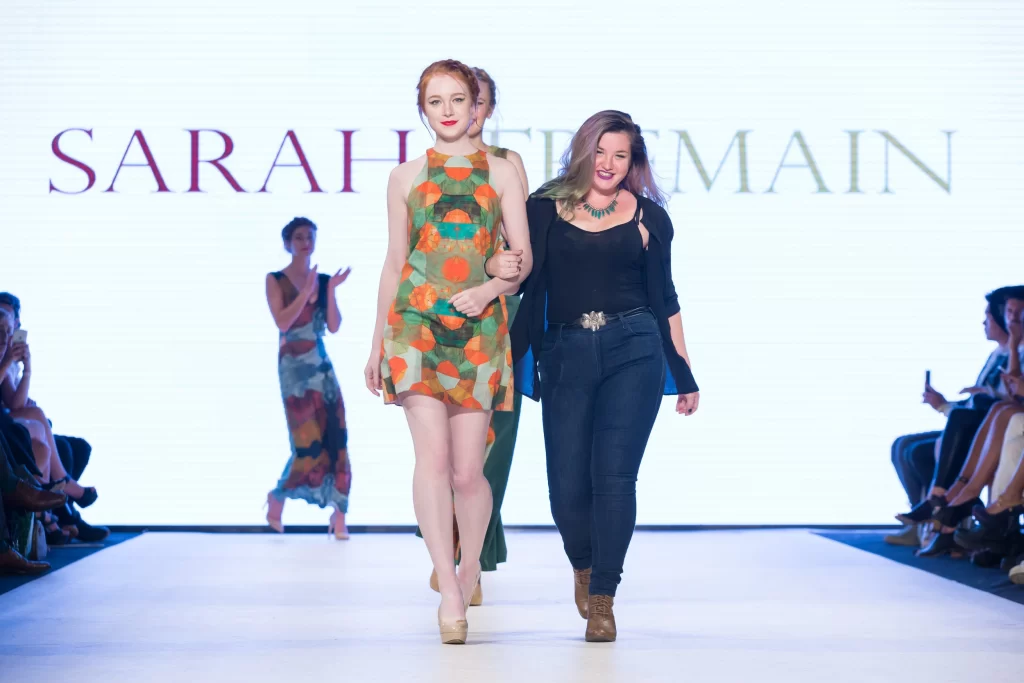 Sara has generously offered to donate 30% of t-shirt sales proceeds to WOAR.
The t-shirts are screen printed right here in Philly and are printed with artwork created by her mother, Tremain Smith, entitled "That By Which the Eyes See", 2013.
And Please Spread the Word!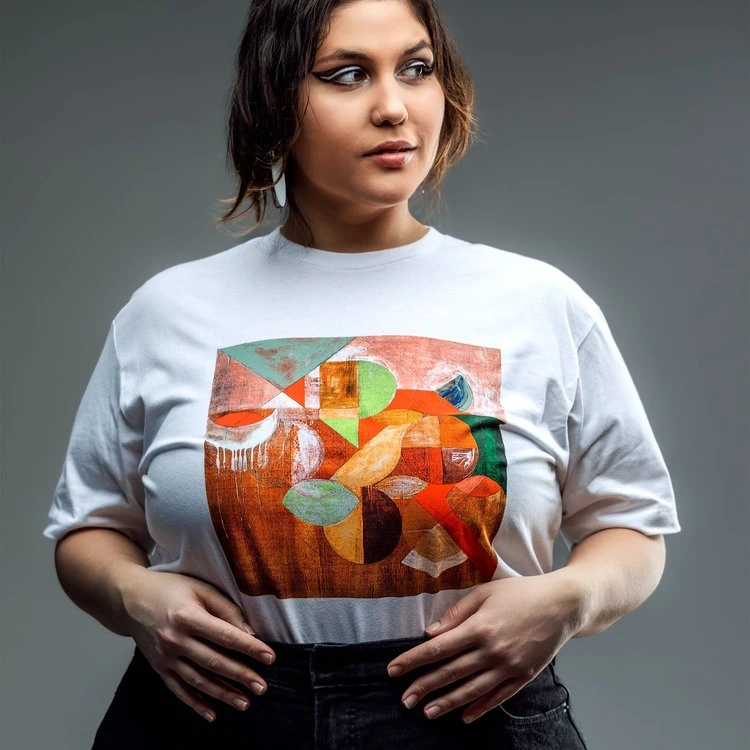 About Sarah Tremain
Sarah Tremain is a sustainable fashion design brand looking to provide high-quality, artistic-influenced clothing that also supports healing for people.
Sarah Tremain is a brand that is all about using art as fashion in a very literal sense. I was inspired by the depth of the paintings that I watched my mother make and I knew that I wanted to use them in a way they had not been seen before. I take images of encaustic paintings done by my mother Tremain Smith and I redesign them into prints that are then digitally printed and used to make unique pieces of clothing. This allows me to create unique and beautiful clothing that is attractive to a wide range of people.
Emotion is a huge part of my designs as it is something that people experience every day, and fashion depends on how a person feels when wearing a garment. Fashion design is a form of expression for me, a way for me to communicate and inspire others to see the beauty I see in the world. I found my love of beauty early on; when I was a child, I would dress up in an attempt to feel beautiful no matter what I did. As I got older, I studied the arts as a way to better understand what a wider definition of beauty is.
It is also important to me that Sarah Tremain benefits other people. I want to build this brand around the idea that everyone is healing and deserves to be able to have access to what they need to heal. That is why currently a portion of my profits when I sell a piece gets donated to WOAR, a nonprofit in Philadelphia dedicated to ending sexual violence. I want there to be a line of communication open between me and my customers and the audience so that they know that what we're building together will help the world be a better place.
About Tremain Smith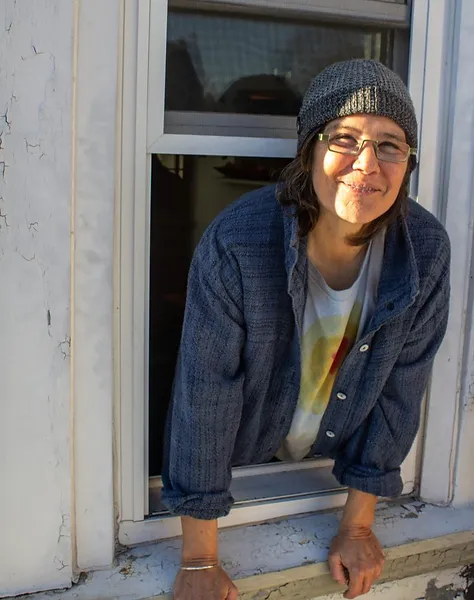 Tremain Smith has four works in the permanent collection of the Metropolitan Museum of Art in New York. Her work is in corporate and private collections across the country. She has had dozens of solo exhibitions in New York, Los Angeles, Chicago, Atlanta, Philadelphia, Scottsdale, Maine, Delaware, Florida, and Hawaii. Group exhibitions include SOFA Chicago, Art Miami, the Painted Bride, the Philadelphia Art Alliance, and the USArtists American Fine Art Show.
Smith has been reviewed extensively including coverage by the Philadelphia Inquirer, the Chicago Tribune, and the LA Weekly. Her work is included in Encaustic Art in the Twenty-First Century by Anne Lee & E. Ashley Rooney published by Schiffer Publishing, The Art of Encaustic Painting Contemporary Expression in the Ancient Medium of Pigmented Wax published by Watson-Guptill, and in the art journal New American Paintings. Smith studied at the Pennsylvania Academy of Fine Arts, Tyler School of Art, Carnegie-Mellon University and the University of Pennsylvania.
Alongside her studio practice, Tremain teaches, speaks, and leads workshops. She was a panelist at the Eighth International Encaustic Conference presenting on "The Roots of Contemporary Encaustic". She received a Teaching Artist Certificate from the University of the Arts in 2009 and has taught throughout her career in local schools, libraries, community and art centers in Philadelphia, where she lives and works, as well as in other parts of the county.